Maybe you haven't heard yet. Maybe you don't have your ear to the ground. But ol' Rumorator does, and I can tell you a couple things. First off, the Sioux are coming. About a hundred of them. On horses. Secondly, it seems our fellow blogger and part time nemesis, Shayboarder, is leaving her post.
She's heading off to do some social media guru-izing at Windell's Summer Shrad Sleep-a-way Camp. Well I took college algebra a couple of times, so I can do the math on this one. I'm seeing a serious fall-off in Shay's bloggins. I'm guessing 90% of her blogs are going to read like this, "Calvin, from Minneapolis, pissed his bed last night, but it's cool because he still rides better than you."
Pffft. That ain't what the blogdoggers of the world want to read. They're out there sitting at their computers, with their pants at their ankles, looking to read some grown shit. So when it comes to Shrad Blogs that leaves like three choices—Rumorator, Heiligenschein or ChimichangasAndSlush. I mean, yeah, there are other bloggermans and bloggermamas out there but if you want the grit you know where you go. I'm not gonna deny that Shay will still be presenting some facts about bedwetters and heavy shredders, but if you wanna get the filth between the lines, Rumorator.com is going to be giving it to you. The real people want the shradfacts run through the interpretation machine. Factors need mitigating.
So what I'm going to do is hang out and wait for Shayboarder to slide her contact list over my way. Then she can call all of her peoples and be like "My shred bloggins games is done, so you're probably going to want to talk with Rumorator. Also that kid right there. (points to the little kid sitting above that double kink)Yeah him. He pissed his bed last night."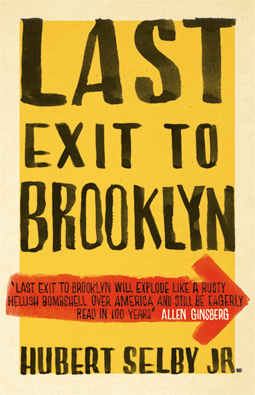 Of course this does mean an end to the hide-n-seek Shayboarder product give-a-ways, as anything I get Imma flip on ebay for coke money. But I do promise if you find me, Imma give you an overwhelming sense of disappointment and a feeling similar to what you felt when you finished reading Last Exit to Brooklyn. If you want a hint, look for me in back room of asian grocery stores. If you thought The Deer Hunter was edgy, man you haven't seen nothing. That shit was 40 years ago. Deniro, Walken, They can't dangle on what happens stateside these days.
Well, maybe they could because they're big readers of this bloggins right here.
Fuck, broder, this shit is way bigger than just the shrad game.
Still, I was brought up as a shrad blogger, and forever a shrad blogger I shall be. Sure you're going to see some shit that might not let you sleep well over in this corner of the cybernets, but that's the way the tubes was meant to work. Levelling up.
But to bring it full circle. Shay's getting more grown up-ish and I think it's time you did as well. So stop getting your fix from the hackwork and turn to the obvious choice. I can see you've already found it.
Edit: It seems that Laurent Potdevin is out over at Burton. LP and and Shayboarder splitting on the same day. I'm smelling conspiracy. That right there is
seeing the big picture.
Addendum: Don't even tell me you never finished reading Last Exit to Brooklyn, only to find yourself not wanting to get out of bed for like a week.
Tags: books, Hubert Selby Junior, Laurent Potdevin, Mac Dre, shayboarder, the 4th wall